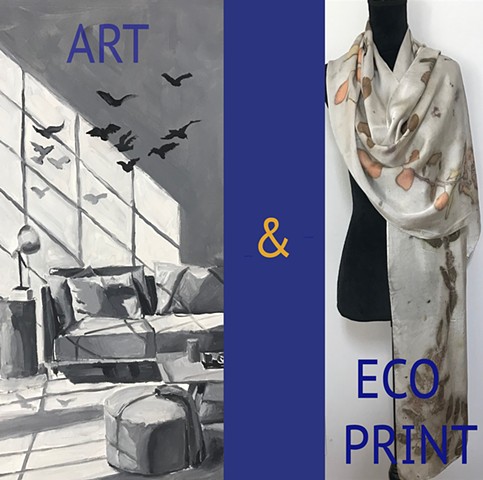 On this website is my collection of artwork - paintings, prints, drawings and artist books that I have created over the past 30 years. My art has changed over time and I would love for you to take a look.
But I also have my shop here called
SIDE PORCH DESIGN STUDIO
where I show but do not sell online, Eco Printed clothing, scarves, accessories and art. I would love for you to click on the link labeled "Art & Eco Print" and check out some information and examples.


I have 2 more holiday shows where I will sell my eco print artwork:
December 2-3 www.facebook.com/artcraftstudiosalecle/ Artists At The Twist, Cleveland, Ohio
December 9-10 www.clevelandbazaar.org/ Cleveland Bazaar at 78th Street Studios, Cleveland, Ohio
Summer 2023 Art Fairs where I will sell Eco Print Clothing:
June 2-4 Summer Fair Cincinnati, Oh
June 10-11 Art By The Falls Chagrin Falls, Oh
June 24-25 Boston Mills Peninsula, Oh
July 7-9 Cain Park Cleveland Hts, Oh
July 16 Art in The Park Medina, Oh
August 5 Lakewood Arts Festival Lakewood, Oh
August 13 Affair on The Square Medina, Oh
September 1-3 Made in Ohio-Hale Farm Peninsula, Oh