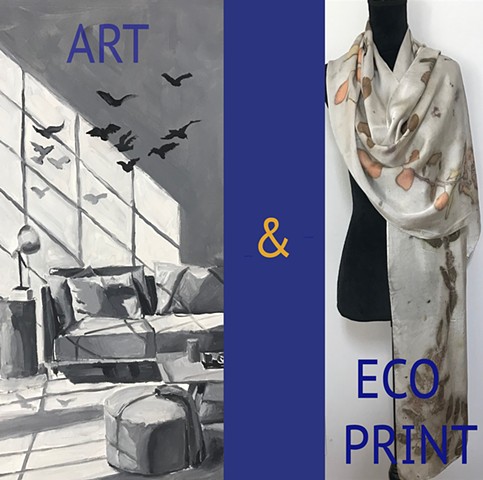 On this website is my collection of artwork - paintings, prints, drawings and artist books that I have created over the past 30 years. My art has changed over time and I would love for you to take a look.
But I also have my shop here called
SIDE PORCH DESIGN STUDIO
where I make and sell Eco Printed clothing, scarves, accessories and art. I would love for you to click on the link labeled "Art & Eco Print" and then shop in my store for awhile.